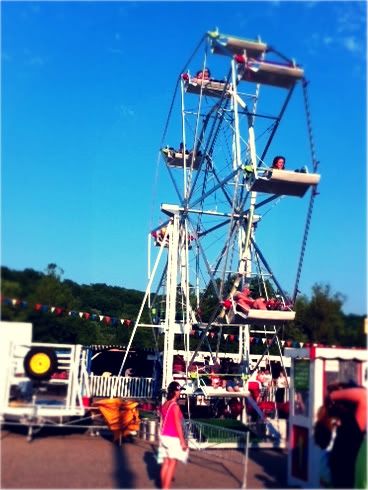 Most people say that Memorial Day is the unoffical start of summer, well for us it is the annual church Street Fair. Festivals and fairs are one of my favorite things about summer but we usually stick to only two or three of them. I wish we could go to more....the music, the laughter, the smells....aaahhh.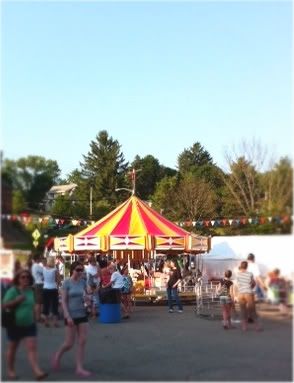 Summer officially starts for us with the street fair at one of the local churches. This is the church of my husband's family and many years ago, this is where we had our first "date". Well, I guess it wasn't really a date but this is the first place we "hung out" at back when we were 18 and thought we were so grown up. I laugh watching the teenagers there now and
wonder if I was ever that ridiculous....yep.....I was.
Fast forward 15 years and now we are taking our kids there to enjoy the rides, games and fair food....hello funnel cake! It's really a special thing to both of us to be able to bring our kids here and always sparks memories of our fist summer together. Not to mention we also got married at this church so there's a lot of our history there.
I love being able to enjoy something from my past with my kids now, it's a cool feeling.
Who knows, maybe we'll even be taking our grandkids one day!
What are your summer kickoff traditions?